Florida License HI 3957
Home Pride Inspection Services, Inc. provides home inspections to the Central Florida area, including Orlando, Orange, Seminole, Volusia, & Osceola Counties. We specialize in prompt, courteous service and attention to detail.
Your new home is one of the biggest investments you will ever make. Our standard home inspection is a visual inspection of the readily accessible systems and components of the home. A comprehensive report will be presented to the client to document the general condition of the inspected areas.
It's easy to schedule your inspection, just call our office and we'll be glad to answer your questions and set an appointment with a Certified Master Inspector (CMI) that is convenient for you and any other parties involved.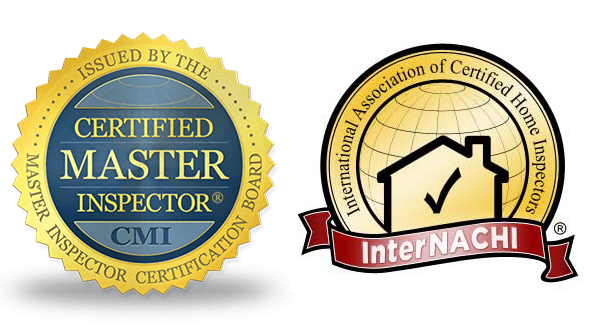 Dominic is rated this well on Angie's List for a reason!  He's the real deal!  I'm a real estate agent, so I'm familiar with quite a few building inspectors out there.  When we needed an inspector for our home purchase, he's the only one I called.  Dominic is thorough and does a great job.  He will treat you professionally, and take the time to explain what he found in a way that you can understand it.  His reports are fantastic, with pictures of any problem areas.  I can't think of a reason why you shouldn't hire him.  He's great!  You can trust him.
Don Arnott
Dominic was everything we expected and more! He arrived early and was very thorough and took time to answer all of our questions and even gave us some very helpful advise for making repairs.  It turns out we were under contract to purchase more of a fixer-upper than we expected, and his report helped us negotiate an extra $10,000 off the purchase price of our home.  We were very happy with our inspection!
Sara Dechmeroski
This was our first home inspection ever and we believe it went as smoothly as it possibly could. It probably helps that the house is relatively new. Dominic went through the house from top to bottom as expected, but then went ahead to also provide tips and tricks to owning a home, and all the features that the house had to offer. We wouldn't have known of these features right then and there if he hadn't brought them to our attention. He made sure we knew what to do and how to manage the important features of the house. We're very grateful for his knowledge, professionalism, and care for the service that he was providing.
Rayni K.
He did a great job - he was professional, he came dressed neatly in a crisp and clean uniform, yet still was willing to crawl through my attic and get covered with dust and cobwebs. He found a nail from the roof that was dripping water into my attic. He found cracked roof tiles I couldn't see ... he went into great detail. He's excellent.
R. Atkinson
Dominic didn't only inspect the house - he also walked us, step by step, through all of his findings. He told us what he found, what the implications of those findings were, and gave us a ballpark idea of how much it would cost to fix each item of concern. One of the things he found was a potential fire hazard, so... Yeah. Really good to know. He was prompt, professional and thorough, and he definitely earned his fee!!!
P. Mitchem
He is professional, polite, punctual and thorough. He invited me to join him through the inspection and explained everything to me. He also explained how everything worked and why he is rating things the way he did. He constantly asked me if I had questions and gave all the answers I needed in a simple and clear way. He has all the tools required to help him finish his work in the best way possible. An infrared scanner showed us all the pipes, structure and the inside of the walls. The house is 2 story and the roof was high so he used a drone to fly it over to assess the roof and take pictures. Overall experience was superb. He exceeded my expectations and I would definitely recommend him. 
K. Weller
Dominic was very flexible and quick to schedule an appointment to inspect the downtown Orlando condo my son plans to purchase.  He showed up on time, and conducted a very thorough inspection.  He is extremely knowledgeable and also took the time to share with us some tips for maintenance going forward. His report was provided within hours, and he included not just specific details but also photographs and suggestions.  We highly recommend using Dominic for any inspection service.
L. Lavelle
I can not express how happy my girlfriend and I are with Home Pride Inspection Services.  Dominic was able to save us with a last minute inspection request.  Our Realtor had failed to provide enough time for inspection on a house we were looking to purchase however Dominic was able to fit us in his schedule with a few days notice.  Dominic inspected our house from top to bottom.  Had no problem crawling under our house to really inspect the foundation of our house built in 1952.  Not only did he do a thorough inspection, he took the time to explain to us some things to be aware of when caring for a house built that old.  With his help we were able to negotiate additional deductions for closing because of his findings in his report.  Which brings up another point, he was even able to help us get our report in less than 24 hours because we had a deadline with the buyer.  We can thank Home Pride enough for working with us and giving us peace of mind in knowing what we were getting into with this old home.
C. Keeling
I've owned 4 houses and had 4 inspections, so I'm no stranger to the game. Also, know a little something about home repairs as I renovated three of those houses. I can tell when someone is the real deal and when someone is throwing bull and I'm happy to say Dominic is the real deal. We liked Dominic. He arrived on time did a thorough inspection gave a concise summary and answered all our questions. The detailed inspection was online that night. We're reviewing it now. The pictures are excellent and the descriptions outstanding. We have complete confidence that we know the extent of repairs needed for our new home. There is a reason he has straight A's on Angie's list. Yes. We would use him, again.
E. Madlon
We have used Dominic 3 times in the last month.  We were looking for an investment property and he saved us from buying the wrong place 2 times.  (The third one was a charm.)  He is very thorough, polite, and explains everything.  I recommend him without hesitation.
K. Hood
Mr. D'Agostino at Home Pride Inspection Services completed a home inspection for us with very little advanced notice. He was accommodating and flexible with the scheduling. Mr. D'Agostino was punctual and thorough. Within a couple hours we had a comprehensive inspection report with detailed pictures showing his findings. Mr. D'Agostino also used infrared scanning to check the home. He spent plenty of time on-site walking us around the home and explaining any deficiencies. Being first time homeowners, we appreciated how he was patient and elaborated on his findings. Mr. D'Agostino also took the time to give us maintenance tips for the home. We honestly could not have asked for more in a home inspection. We strongly recommend Home Pride Inspection Services without hesitation.
C. Blagg